International: The COVID-19 pandemic has affected nearly every aspect of our lives, and our mental health is no exception. The stress and uncertainty caused by the virus, coupled with social isolation and financial strain, has led to a significant increase in mental health issues.
Depression and anxiety are among the most commonly reported mental health problems during the pandemic. A survey conducted by the World Health Organization (WHO) found that nearly one in five people reported experiencing symptoms of depression or anxiety during the pandemic.
The pandemic has also led to an increase in substance abuse, as people turn to alcohol and drugs to cope with the stress and isolation. A study conducted by the Substance Abuse and Mental Health Services Administration (SAMHSA) found that the number of adults reporting substance abuse increased by nearly 20% during the pandemic.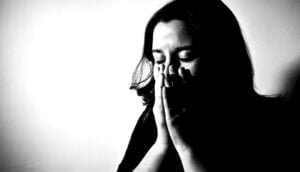 The pandemic has also had a significant impact on the mental health of children and teenagers. A study conducted by the American Academy of Pediatrics found that the number of children and teenagers seeking treatment for mental health problems increased by nearly 30% during the pandemic.
The pandemic has also highlighted the disparities in mental health care, as minority communities and low-income individuals are disproportionately affected by the virus and have less access to mental health services.
The good news is that help is available. Mental health professionals are available to provide support and treatment, and many are offering virtual therapy sessions to make it more accessible. Support groups and hotlines are also available to provide a listening ear and emotional support.
It is important to take care of our mental health during this difficult time. We should reach out for help if we need it, and take steps to maintain our mental well-being, such as staying connected with loved ones, getting regular exercise, practicing mindfulness and relaxation techniques.
As the world continues to grapple with the pandemic, it is more important than ever to take care of our mental health. By seeking help when we need it and taking steps to maintain our well-being, we can get through this difficult times.
See also
https://themarkhortimes.com/did-anyone-refer-to-ukraine-as-having-war-fatigue/