Unlock this content
With an online subscription you get access to daily and weekly updates with news from all across the globe. Stay ahead of the curve with Markhor Times
Stress and anxiety are a common part of our daily lives, and we often turn to traditional methods like meditation, deep breathing, or yoga to find relief. However, did you know that certain foods can also play a pivotal role in reducing anxiety and stress levels? In an exclusive interview with renowned Harvard-trained nutritional psychiatrist, professional chef, and author, Dr. Uma Naidoo, Eat This, Not That! unveils the secrets of "Anxiety Superfoods" – a groundbreaking approach to managing stress through your diet.
Intriguingly, what makes a food an "Anxiety Superfood"? These are nutrient-rich, health-boosting foods that possess natural properties to combat stress and anxiety. In an era where the gut-brain connection is gaining prominence, the role of diet in mental health is more significant than ever. Consuming foods rich in prebiotic fiber and probiotics can contribute to a balanced gut microbiome, which, in turn, aids in anxiety management. Additionally, minerals like iron are pivotal in regulating neurotransmitters that directly impact mood and anxiety. Dr. Naidoo emphasizes the global significance of iron deficiency, making it essential to incorporate iron-rich foods into our diets.
So, let's dive into the world of "Anxiety Superfoods" that can help you find calm amidst the chaos of daily life:
1. Green or Black Tea: A Soothing Sip for a Calmer Mind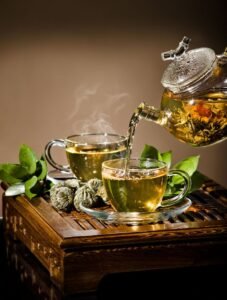 Dr. Naidoo recommends green tea as a go-to beverage for boosting brain health and managing anxiety. Rich in polyphenols and the calming amino acid L-theanine, green tea can help reduce stress and anxiety, making it an ideal choice for those seeking a moment of tranquility.
2. Unsweetened Kefir: A Gut-Healing Elixir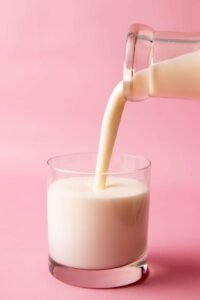 Fermented foods like unsweetened kefir play a pivotal role in nurturing a healthy gut microbiome, which can reduce inflammation and promote the production of essential brain chemicals. The gut-brain connection underscores the significance of these foods in anxiety management.
3. Berries: Nature's Mood-Enhancers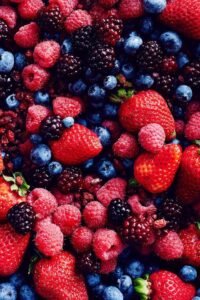 Berries, with their abundant fiber and natural antioxidants, are packed with vitamins and micronutrients that support mood regulation and ward off depression. They are not only delicious but also a natural way to brighten your day.
4. Avocados: The Magnesium Marvel
Avocados are known for their magnesium content, a mineral that regulates biochemical reactions in the body, including neurotransmitter functions related to mood. Studies reveal that magnesium deficiency is linked to anxiety and irritability, making avocados a go-to food for mental well-being.
5. Egg Yolks: A Sunshine Source of Vitamin D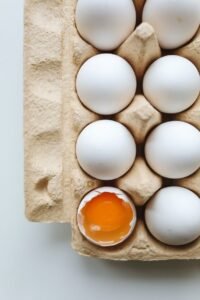 Egg yolks are rich in vitamin D, a vital nutrient for warding off depression and anxiety. This fat-soluble vitamin plays a crucial role in brain health, and its deficiency can lead to mood-related disorders.
6. Leafy Greens: Folate for Optimal Brain Function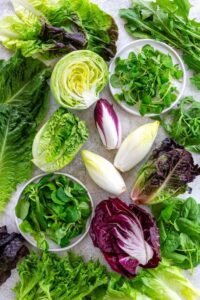 Leafy greens, such as spinach and kale, are excellent sources of folate, a B vitamin critical for neurotransmitter function, including mood regulation. Adding these greens to your diet can contribute to a balanced and healthy mental state.
And let's not forget beet greens and turnip greens, often overlooked but incredibly nutrient-dense. These greens contain compounds that reduce stress and support overall well-being. Incorporating them into your meals can be a simple yet effective way to boost your mental health.
Incorporating "Anxiety Superfoods" into your diet can be a game-changer for managing stress and anxiety. These foods not only taste delicious but also offer a natural and holistic approach to enhancing your overall well-being. Remember, a healthy diet goes hand in hand with mental health, and these superfoods are your allies in the quest for a calmer, happier life