International: Gina Lollobrigida, born on July 4, 1927 in Subiaco, Italy, is a celebrated actress and photojournalist who made a significant impact on the entertainment industry. She began her career as a model before transitioning to acting in the early 1950s, and quickly established herself as a leading lady in Italian cinema with her breakout role in the 1951 film "Fanfan la Tulipe."
Throughout the 1950s and 1960s, Lollobrigida starred in a number of successful films, including the iconic 1955 film "Beata Lumpa," in which she portrayed a complex, seductive character to widespread critical acclaim. Her performances were praised for their charm, sensuality, and subtlety.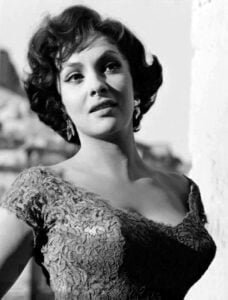 In addition to her acting career, Lollobrigida has made significant contributions as a photojournalist. She began taking photographs in the 1960s, and has traveled to over 80 countries to document the lives of people around the world. Her photographs have been featured in exhibitions and have been published in several books.
Throughout her career, Lollobrigida has maintained a reputation for being humble and grounded, using her fame and fortune for charitable causes such as the fight against poverty and hunger. She has been honored with numerous awards for her contributions to the entertainment industry and for her humanitarian work.
As Lollobrigida's acting and photojournalism career has slowed in recent years, her legacy continues to live on through her films, photographs, and charitable endeavors. She is remembered as a talented, multifaceted artist and a true icon in the entertainment industry.
See also
https://themarkhortimes.com/the-impact-of-covid-19-on-mental-health/