In a cinematic triumph that has captivated audiences worldwide, Shah Rukh Khan's latest offering, 'Jawan,' has surged past the ₹937 crore mark in global box office collections. The film, which premiered on September 7, 2023, under the banner of Red Chillies Entertainment, continues to dominate screens, leaving an indelible mark on the industry.
Unstoppable Success for 'Jawan'
Shah Rukh Khan's 'Jawan' has proven to be an unstoppable force at the global box office, setting new benchmarks and shattering records with each passing day. Backed by Gauri Khan's Red Chillies Entertainment, the film's worldwide box office collection reached a staggering ₹937.61 crore (gross), as revealed by Gauri Khan herself on her Instagram Stories. The success of 'Jawan' not only underscores its cinematic brilliance but also reaffirms Shah Rukh Khan's enduring popularity on the silver screen. Red Chillies Entertainment, sharing the exhilarating news, posted on Instagram, exclaiming, "It's a blast at the box office! And you don't want to miss it…"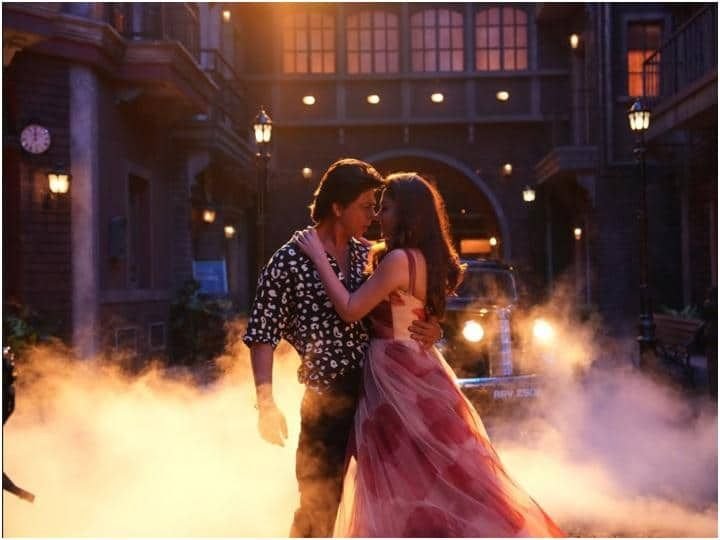 Continued Box Office Dominance
Earlier this week, 'Jawan' achieved the remarkable milestone of entering the ₹900 crore club worldwide, achieving this feat in just 13 days since its theatrical release. In an official announcement, Red Chillies Entertainment had reported a total worldwide gross of ₹907.54 crore. This extraordinary success story saw 'Jawan' crossing the ₹800 crore mark within a mere 11 days, a testament to the film's universal appeal and resonance with audiences around the globe.
Impressive Box Office Figures in India
In its home country, 'Jawan' has left an indelible mark on the box office charts. According to recent data from Sacnilk.com, the film recorded an impressive ₹8.1 crore in net earnings in India across all languages on its 15th day in theaters. The film's box office journey in India has been nothing short of phenomenal, with a week 1 collection of ₹389.88 crore and an additional ₹136.1 crore in week 2. As of now, 'Jawan' has amassed a remarkable ₹525.98 crore in net collections within India.
A Stellar Cast and Global Appeal
Directed by the acclaimed filmmaker Atlee and produced by Red Chillies Entertainment, 'Jawan' boasts a stellar ensemble cast, including Nayanthara, Vijay Sethupathi, Sanya Malhotra, Priyamani, Sunil Grover, Yogi Babu, and Ridhi Dogra, among others. The film also features the dazzling Deepika Padukone in a special role. 'Jawan' made its theatrical debut in Hindi, Tamil, and Telugu, further expanding its reach and resonance across diverse audiences.
Aim for the Oscars
Amidst its remarkable box office journey, 'Jawan' director Atlee has set his sights on an even loftier goal – the Oscars. In a recent interview with ETimes, Atlee expressed his desire to submit 'Jawan' for consideration at the prestigious awards. He acknowledged the aspiration of everyone involved in cinema to aim for accolades like the Golden Globes, Oscars, and National Awards. Atlee's enthusiasm and determination to bring 'Jawan' to the Oscars reflect the film's exceptional storytelling and cinematic excellence.
He stated, "Of course, 'Jawan' should go if everything falls in place. I think every effort, everybody, every director, every technician who is working in cinema, their eyes are on the Golden Globes, Oscars, National Awards, every award. So, definitely, yeah, I would love to take 'Jawan' to the Oscars. Let's see. I think Khan sir will watch and read this interview. I will also ask him over a call 'Sir, should we take this film to the Oscars ?"
As 'Jawan' continues to captivate audiences and rewrite box office history, it stands as a testament to the magic of cinema and the enduring appeal of Shah Rukh Khan. With its sights set on the Oscars, the journey of 'Jawan' promises to be one of cinematic excellence and global recognition.