Meet Wasiq Ali Tai, the extraordinary martial artist and entrepreneur making waves in Lahore, Pakistan. From starting martial arts at the age of three to building a thriving business empire, Wasiq's journey is nothing short of awe-inspiring.
With his father, Waseem Tai, as his guiding light, Wasiq's passion for martial arts blossomed. He honed his skills in disciplines like karate, taekwondo, Brazilian jiu-jitsu, and kickboxing, achieving remarkable success in national and international competitions.
Not content with just being a martial arts prodigy, Wasiq ventured into entrepreneurship. He established commercial and non-commercial martial arts and gym facilities, providing a platform for aspiring athletes while promoting fitness and personal growth. Wasiq's foray into the construction and property business showcased his versatility and business acumen.
Harnessing the power of social media, Wasiq started captivating audiences in 2019. His content, showcasing his jaw-dropping skills, fitness routines, and motivational messages, resonated with a global following. Wasiq continues to inspire individuals worldwide, encouraging them to chase their dreams relentlessly.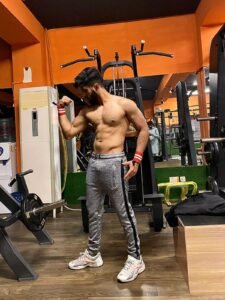 Wasiq Ali Tai's journey serves as a testament to the transformative power of passion and hard work. His remarkable skills, entrepreneurial spirit, and impact on social media make him an exceptional role model. Wasiq proves that success is not only about personal achievements but also about uplifting others along the way. Get ready to be inspired by this martial arts phenom!