Elon Musk's satellite broadband provider, Starlink, has made significant progress in registering and offering internet services in Pakistan. In a meeting between Ryan Goodnight, the Director of Global Licensing and Market Activation at SpaceX, and Pakistan's Federal Minister of Information Technology and Telecommunication, Syed Amin-ul-Haq, discussions were held regarding the registration process in the country.
Minister Haq, sharing the update on social media, expressed his excitement about this development, emphasizing the potential of Starlink's services to bring fast and affordable satellite internet to Pakistan. He believes that such services could not only reduce operational costs for telecom operators but also grant access to the internet in remote areas. The Minister further stated that affordable tariffs would be implemented, aiming to extend broadband services to every corner of the nation.
During the meeting, Starlink officials expressed their gratitude to Minister Haq and other Pakistani officials for their cooperation, praising the country's progress in the IT sector. Starlink, known for its ambitious goal of providing high-speed internet globally, has already deployed approximately 2,000 satellites, catering to over 10,000 customers in more than a dozen countries.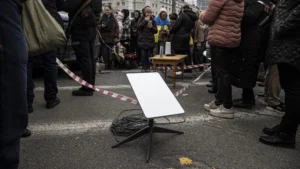 For those interested in registering for Starlink's satellite internet services in Pakistan, it is recommended to keep a close eye on Starlink's official platform (https://www.starlink.com/) and the official channels of Pakistan's Federal Ministry of Information Technology and Telecommunication for updates on the registration process. Although Starlink had initially requested a refundable deposit as a pre-order for equipment/services, the Pakistan Telecommunication Authority (PTA) has instructed officials to halt pre-order bookings. Individuals are advised to be patient and await further instructions from Starlink or the PTA on how to register. It is crucial to register only through official channels to avoid falling victim to scams or unauthorized registration portals. Official announcements will be made through credible sources, so it is important to exercise caution and verify the information before proceeding with the registration process.
The availability of Starlink's satellite internet services in Pakistan is expected to bring numerous benefits. Firstly, it will bridge the connectivity gap in remote and underserved areas, providing access to educational, business, and communication opportunities. Additionally, the Minister of Information Technology and Telecommunication has promised affordable tariffs, making broadband services accessible to a larger population. Starlink's services could also potentially reduce operational costs for telecom operators in Pakistan, enabling them to offer more affordable and reliable internet services to their customers. Moreover, Starlink's entry into the Pakistani market reflects the country's progress in the IT sector and paves the way for technological advancements, including increased adoption of satellite-based internet services.
Starlink's registration to provide satellite internet services in Pakistan is a promising development that has the potential to bring high-speed internet access to remote areas and contribute to the country's IT sector progress. Individuals interested in registering should stay updated with official channels for registration instructions to take advantage of the benefits that Starlink's broadband services will offer in Pakistan.